Notions > Aurifil Thread
Aurifil Thread
Let the games begin! Here's how to
Design Your Own Aurifil Thread Box
:
Choose 12 Aurifil 50 weight 1422 yard spools and we'll give you
$54 off your purchase
. What!?! Yes. And you'll receive our exclusive Design Your Own Aurifil case to house your beautifully curated selections.
For a limited time, thread box orders will also receive the cutest drawstring bags from our QuiltCon Pop-Up Shop in Pasadena.
Use code
#AURIFILERUP
at checkout and enjoy the big fatty discount (it works out to
$9 per spool
). Don't forget the hashtag! It's part of the code.
Do you live around Indianapolis and want to design your box in store? Come down anytime during store hours or save the date March 23, 2018 for our very first Aurifil Thread Bar Bar! We'll be slinging cocktails and coordinating threads. Bring a friend.
Get more details here

.
| | |
| --- | --- |
| 1 to 80 of 127 Items | Page 1 2 > |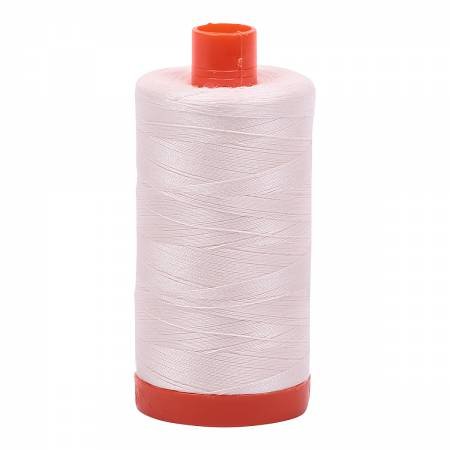 Aurifil 50 WT Cotton (Oyster)
$13.50
Aurifil 50 WT Cotton (Fairy Floss)
$13.50
Aurifil 50 WT Cotton (Pale Pink)
$13.50
Aurifil 50 WT Cotton (Baby Pink)
$13.50
Aurifil 50 WT Cotton (Baby Pink) 220 yd
$6.00
Aurifil 50 WT Cotton (Bright Pink)
$13.50
Aurifil 50 WT Cotton (Bubblegum)
$13.50
Aurifil 50 WT Cotton (Magenta)
$13.50
Aurifil 50 WT Cotton (Light Magenta)
$13.50
Aurifil 50 WT Cotton (Blossom Pink)
$13.50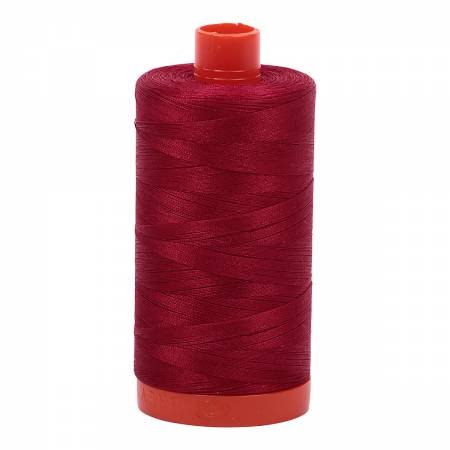 Aurifil 50 WT Cotton (Red Wine)
$13.50
Aurifil 50 WT Cotton (Dark Carmine Red)
$13.50
Aurifil 50 WT Cotton (Burgundy)
$13.50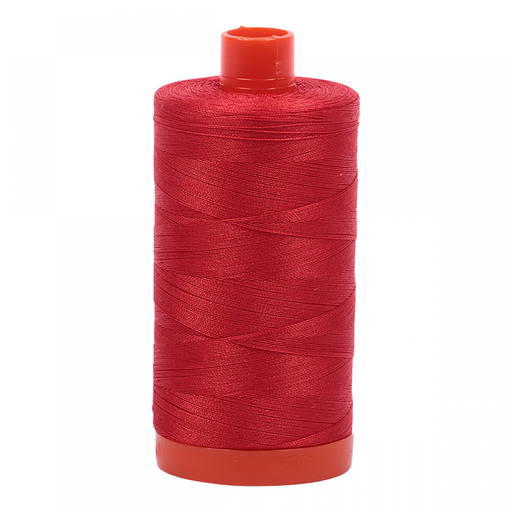 Aurifil 50 WT Cotton (Paprika)
$13.50
Aurifil 50 WT Cotton (Lobster Red)
$13.50
Aurifil 50 WT Cotton (Tangerine Dream)
$13.50
Aurifil 50 WT Cotton (Salmon)
$13.50
Aurifil 50 WT Cotton (Light Salmon)
$13.50
Aurifil 50 WT Cotton (Blush)
$13.50
Aurifil 50 WT Cotton (Golden Honey)
$13.50
Aurifil 50 WT Cotton (Golden Honey) 220 yd
$6.00
Aurifil 50 WT Cotton (Bright Orange)
$13.50
Aurifil 50 WT Cotton (Orange Mustard)
$13.50
Aurifil 50 WT Cotton (Butter)
$13.50
Aurifil 50 WT Cotton (Champagne)
$13.50
Aurifil 50 WT Cotton (Medium Butter)
$13.50
Aurifil 50 WT Cotton (Pale Yellow)
$13.50
Aurifil 50 WT Cotton (Canary)
$13.50
Aurifil 50 WT Cotton (Yellow)
$13.50
Aurifil 50 WT Cotton (Brass)
$13.50
Aurifil 50 WT Cotton (Mustard)
$13.50
Aurifil 50 WT Cotton (Light Brass)
$13.50
Aurifil 50 WT Cotton (Gold Yellow)
$13.50
Aurifil 50 WT Cotton (Gold Yellow) 220 yd
$6.00
Aurifil 50 WT Cotton (Platinum)
$13.50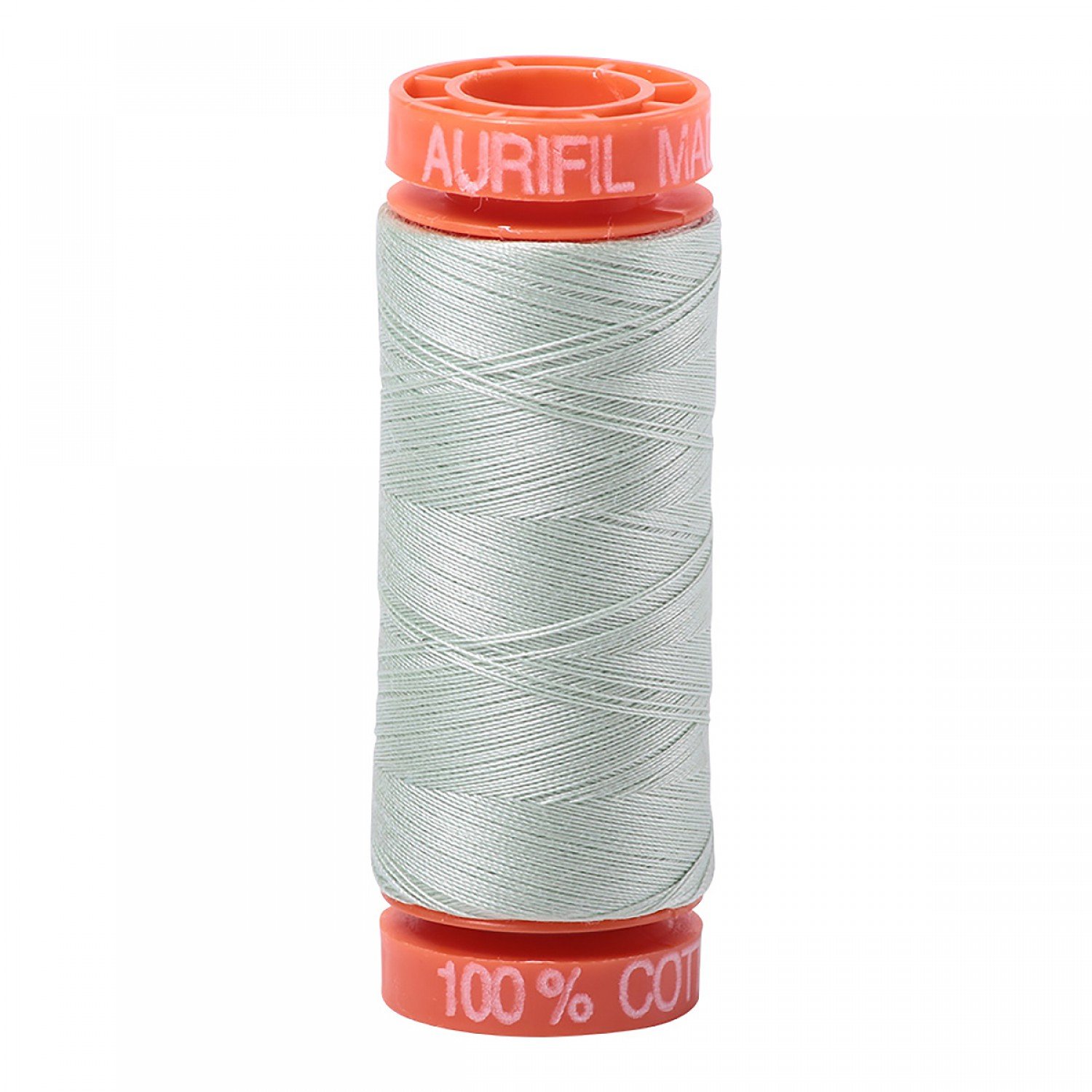 Aurifil 50 WT Cotton (Platinum) 220 yd
$6.00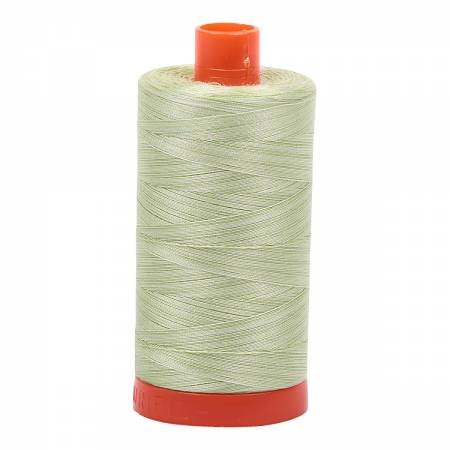 Aurifil 50 WT Cotton (Light Spring Green)
$13.50
Aurifil 50 WT Cotton (Spring Green)
$13.50
Aurifil 50 WT Cotton (Leaves)
$13.50
Aurifil 50 WT Cotton (Marrakesh)
$13.50
Aurifil 50 WT Cotton (Shamrock Green)
$13.50
Aurifil 50 WT Cotton (Grass Green)
$13.50
Aurifil 50 WT Cotton (Very Dark Grass Green)
$13.50
Aurifil 50 WT Cotton (Pine)
$13.50
Aurifil 50 WT Cotton (Forest Green)
$13.50
Aurifil 50 WT Cotton (Medium Spruce)
$13.50
Aurifil 50 WT Cotton (Turf Green)
$13.50
Aurifil 50 WT Cotton (Green)
$13.50
Aurifil 50 WT Cotton (Jade)
$13.50
Aurifil 50 WT Cotton (Medium Teal)
$13.50
Aurifil 50 WT Cotton (Medium Teal) 220 yd
$6.00
Aurifil 50 WT Cotton (Medium Mint)
$13.50
Aurifil 50 WT Cotton (Light Juniper)
$13.50
Aurifil 50 WT Cotton (Light Laurel Green)
$13.50
Aurifil 50 WT Cotton (Light Jade)
$13.50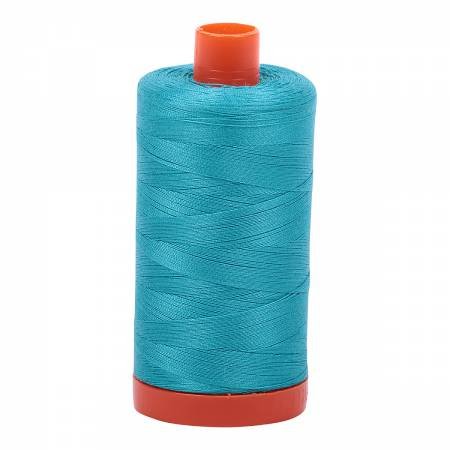 Aurifil 50 WT Cotton (Turquoise)
$13.50
Aurifil 50 WT Cotton (Turquoise) 220 yd
$6.00
Aurifil 50 WT Cotton (Wedgewood)
$13.50
Aurifil 50 WT Cotton (Bright Teal)
$13.50
Aurifil 50 WT Cotton (Bright Turquoise)
$13.50
Aurifil 50 WT Cotton (Light Turquoise)
$13.50
Aurifil 50 WT Cotton (Light Grey Turquoise)
$13.50
Aurifil 50 WT Cotton (Bright Grey Blue)
$13.50
Aurifil 50 WT Cotton (Iceberg)
$13.50
Aurifil 50 WT Cotton (Storm at Sea)
$13.50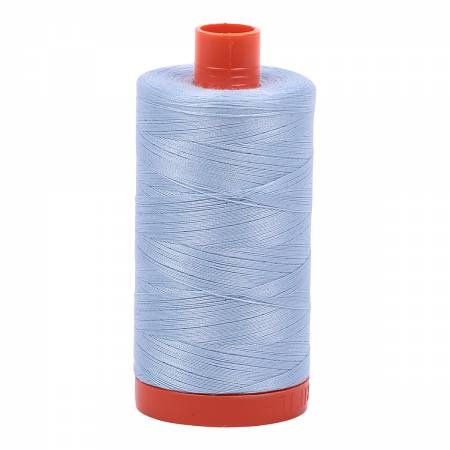 Aurifil 50 WT Cotton (Light Robins Egg)
$13.50
Aurifil 50 WT Cotton (Robins Egg)
$13.50
Aurifil 50 WT Cotton (Light Delft Blue)
$13.50
Aurifil 50 WT Cotton (Blue Grey)
$13.50
Aurifil 50 WT Cotton (Blue Grey) 220 yd
$6.00
Aurifil 50 WT Cotton (Delft Blue)
$13.50
Aurifil 50 WT Cotton (Steel Blue)
$13.50
Aurifil 50 WT Cotton (Medium Delft Blue)
$13.50
Aurifil 50 WT Cotton (Dark Navy)
$13.50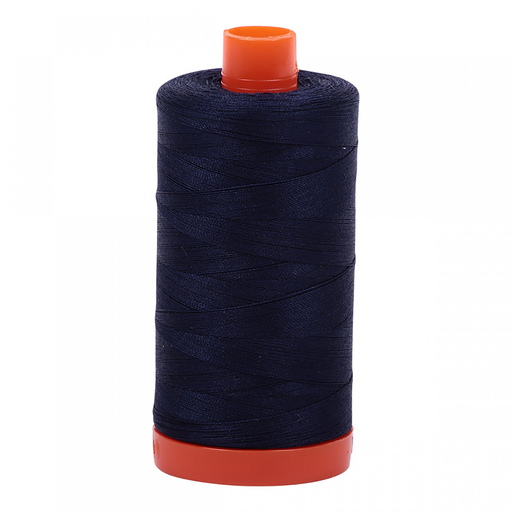 Aurifil 50 WT Cotton (Very Dark Navy)
$13.50
Aurifil 50 WT Cotton (Midnight)
$13.50
Aurifil 50 WT Cotton (Dark Delft Blue)
$13.50
Aurifil 50 WT Cotton (Dark Cobalt)
$13.50
Aurifil 50 WT Cotton (Dark Grey Blue)
$13.50
Aurifil 50 WT Cotton (Medium Blue)
$13.50