Notions > Aurifil Thread
Aurifil Thread
Let the games continue! Here's how to
Design Your Own Aurifil Thread Box
:
Choose 12 Aurifil 50 weight 1422 yard spools and we'll give you
$54 off your purchase
. What!?! Yes. And you'll receive our exclusive Design Your Own Aurifil case to house your beautifully curated selections.
Use code
#AURIFILERUP
at checkout and enjoy the big fatty discount (it works out to
$9 per spool
). Don't forget the hashtag! It's part of the code.
| | |
| --- | --- |
| 1 to 80 of 113 Items | Page 1 2 > |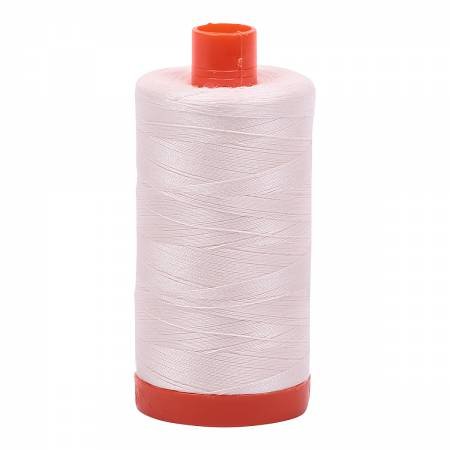 Aurifil 50 WT Cotton (Oyster)
$13.50
Aurifil 50 WT Cotton (Fairy Floss)
$13.50
Aurifil 50 WT Cotton (Pale Pink)
$13.50
Aurifil 50 WT Cotton (Baby Pink)
$13.50
Aurifil 50 WT Cotton (Baby Pink) 220 yd
$6.00
Aurifil 50 WT Cotton (Bright Pink)
$13.50
Aurifil 50 WT Cotton (Bubblegum)
$13.50
Aurifil 50 WT Cotton (Light Magenta)
$13.50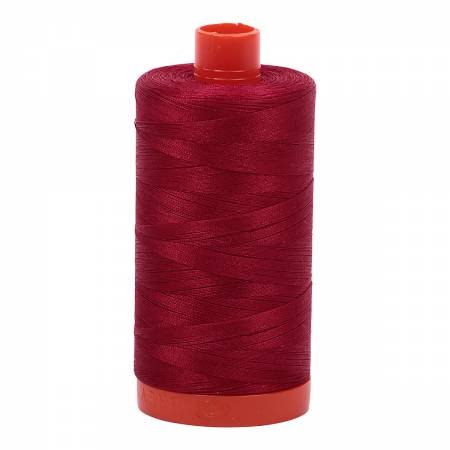 Aurifil 50 WT Cotton (Red Wine)
$13.50
Aurifil 50 WT Cotton (Dark Carmine Red)
$13.50
Aurifil 50 WT Cotton (Burgundy)
$13.50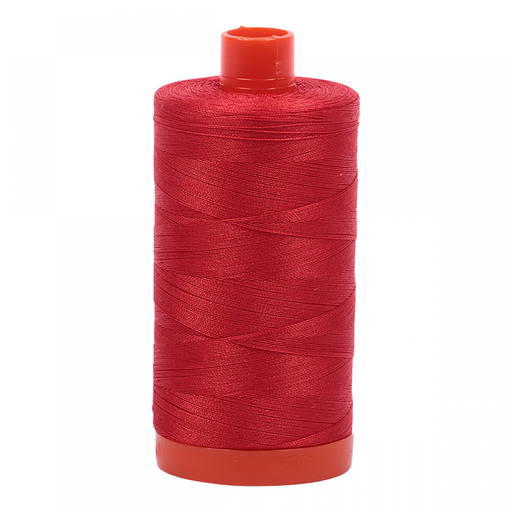 Aurifil 50 WT Cotton (Paprika)
$13.50
Aurifil 50 WT Cotton (Lobster Red)
$13.50
Aurifil 50 WT Cotton (Tangerine Dream)
$13.50
Aurifil 50 WT Cotton (Salmon)
$13.50
Aurifil 50 WT Cotton (Light Salmon)
$13.50
Aurifil 50 WT Cotton (Blush)
$13.50
Aurifil 50 WT Cotton (Golden Honey)
$13.50
Aurifil 50 WT Cotton (Golden Honey) 220 yd
$6.00
Aurifil 50 WT Cotton (Bright Orange)
$13.50
Aurifil 50 WT Cotton (Orange Mustard)
$13.50
Aurifil 50 WT Cotton (Butter)
$13.50
Aurifil 50 WT Cotton (Champagne)
$13.50
Aurifil 50 WT Cotton (Medium Butter)
$13.50
Aurifil 50 WT Cotton (Pale Yellow)
$13.50
Aurifil 50 WT Cotton (Canary)
$13.50
Aurifil 50 WT Cotton (Yellow)
$13.50
Aurifil 50 WT Cotton (Brass)
$13.50
Aurifil 50 WT Cotton (Mustard)
$13.50
Aurifil 50 WT Cotton (Light Brass)
$13.50
Aurifil 50 WT Cotton (Gold Yellow)
$13.50
Aurifil 50 WT Cotton (Gold Yellow) 220 yd
$6.00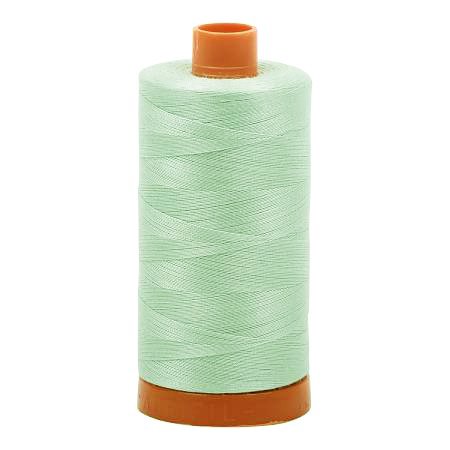 Aurifil 50 WT Cotton (Platinum)
$13.50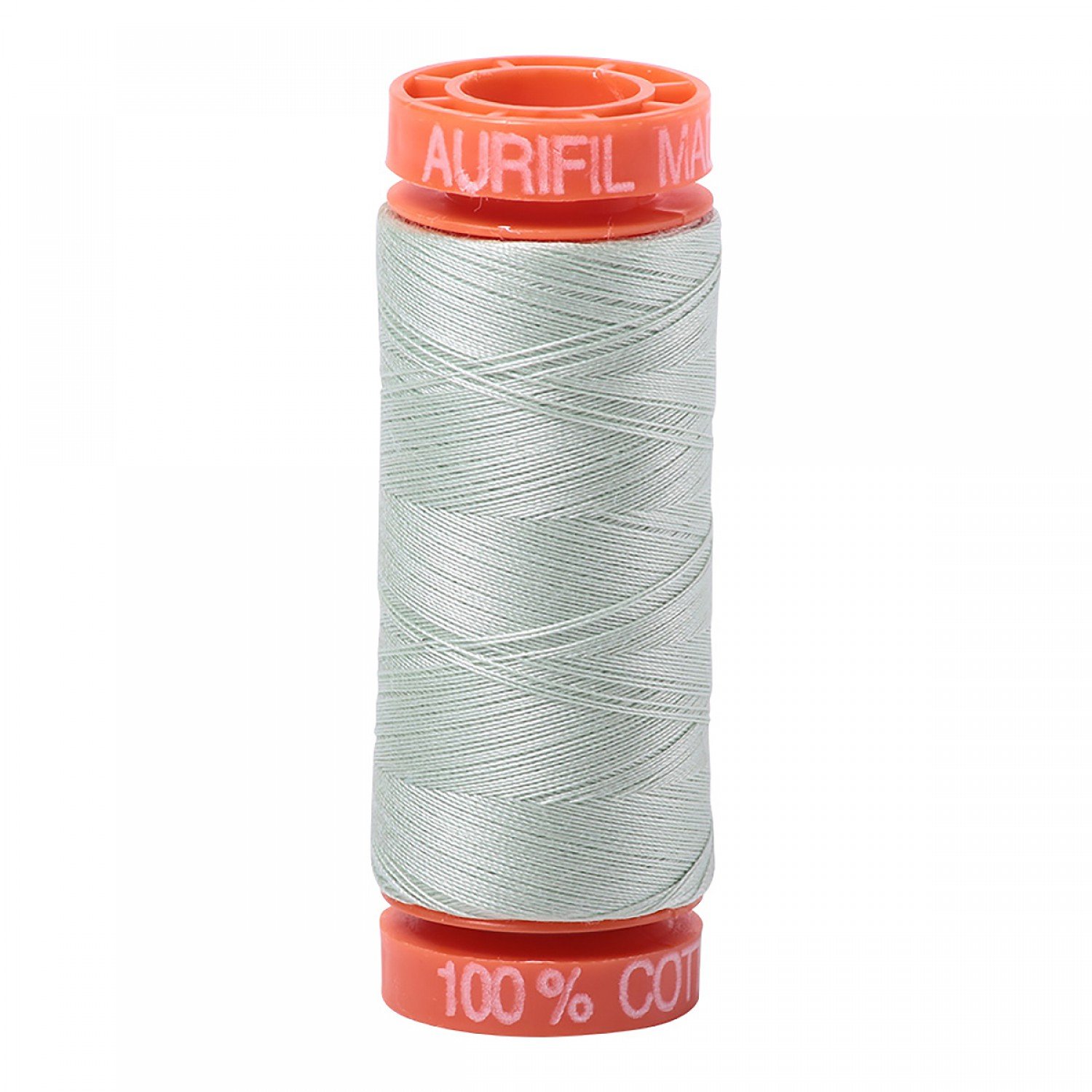 Aurifil 50 WT Cotton (Platinum) 220 yd
$6.00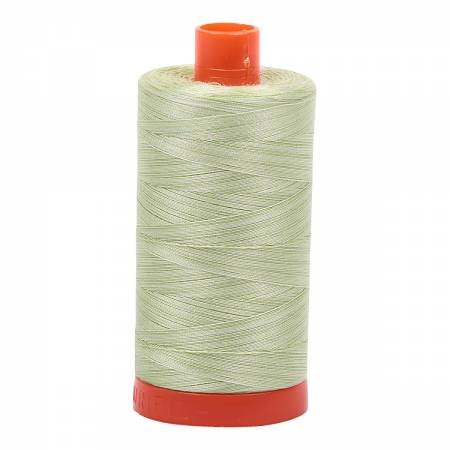 Aurifil 50 WT Cotton (Light Spring Green)
$13.50
Aurifil 50 WT Cotton (Spring Green)
$13.50
Aurifil 50 WT Cotton (Leaves)
$13.50
Aurifil 50 WT Cotton (Shamrock Green)
$13.50
Aurifil 50 WT Cotton (Grass Green)
$13.50
Aurifil 50 WT Cotton (Very Dark Grass Green)
$13.50
Aurifil 50 WT Cotton (Pine)
$13.50
Aurifil 50 WT Cotton (Forest Green)
$13.50
Aurifil 50 WT Cotton (Medium Spruce)
$13.50
Aurifil 50 WT Cotton (Turf Green)
$13.50
Aurifil 50 WT Cotton (Green)
$13.50
Aurifil 50 WT Cotton (Jade)
$13.50
Aurifil 50 WT Cotton (Medium Teal)
$13.50
Aurifil 50 WT Cotton (Medium Teal) 220 yd
$6.00
Aurifil 50 WT Cotton (Medium Mint)
$13.50
Aurifil 50 WT Cotton (Light Juniper)
$13.50
Aurifil 50 WT Cotton (Light Laurel Green)
$13.50
Aurifil 50 WT Cotton (Light Jade)
$13.50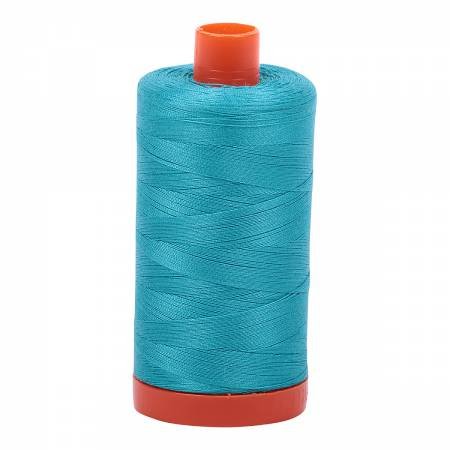 Aurifil 50 WT Cotton (Turquoise)
$13.50
Aurifil 50 WT Cotton (Turquoise) 220 yd
$6.00
Aurifil 50 WT Cotton (Wedgewood)
$13.50
Aurifil 50 WT Cotton (Bright Teal)
$13.50
Aurifil 50 WT Cotton (Bright Turquoise)
$13.50
Aurifil 50 WT Cotton (Light Turquoise)
$13.50
Aurifil 50 WT Cotton (Light Grey Turquoise)
$13.50
Aurifil 50 WT Cotton (Bright Grey Blue)
$13.50
Aurifil 50 WT Cotton (Iceberg)
$13.50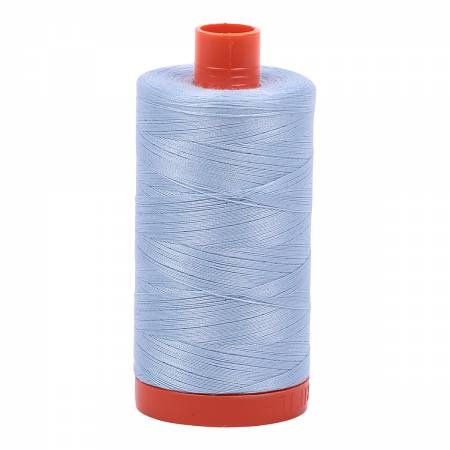 Aurifil 50 WT Cotton (Light Robins Egg)
$13.50
Aurifil 50 WT Cotton (Robins Egg)
$13.50
Aurifil 50 WT Cotton (Light Delft Blue)
$13.50
Aurifil 50 WT Cotton (Blue Grey)
$13.50
Aurifil 50 WT Cotton (Blue Grey) 220 yd
$6.00
Aurifil 50 WT Cotton (Delft Blue)
$13.50
Aurifil 50 WT Cotton (Steel Blue)
$13.50
Aurifil 50 WT Cotton (Medium Delft Blue)
$13.50
Aurifil 50 WT Cotton (Dark Navy)
$13.50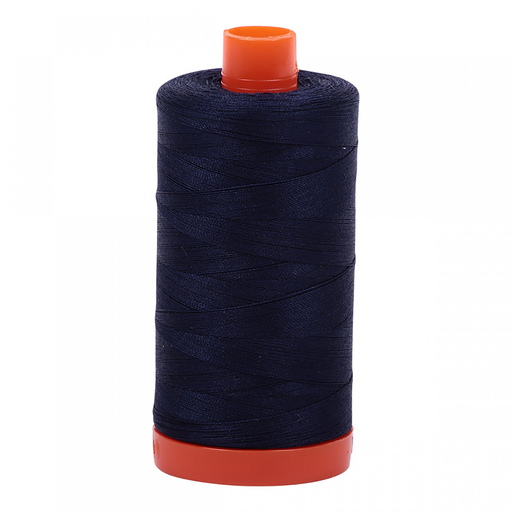 Aurifil 50 WT Cotton (Very Dark Navy)
$13.50
Aurifil 50 WT Cotton (Midnight)
$13.50
Aurifil 50 WT Cotton (Dark Delft Blue)
$13.50
Aurifil 50 WT Cotton (Dark Cobalt)
$13.50
Aurifil 50 WT Cotton (Dark Grey Blue)
$13.50
Aurifil 50 WT Cotton (Medium Blue)
$13.50
Aurifil 50 WT Cotton (Peacock Blue)
$13.50
Aurifil 50 WT Cotton (Light Wedgewood)
$13.50
Aurifil 50 WT Cotton (Light Blue Violet)
$13.50
Aurifil 50 WT Cotton (Blue Violet)
$13.50